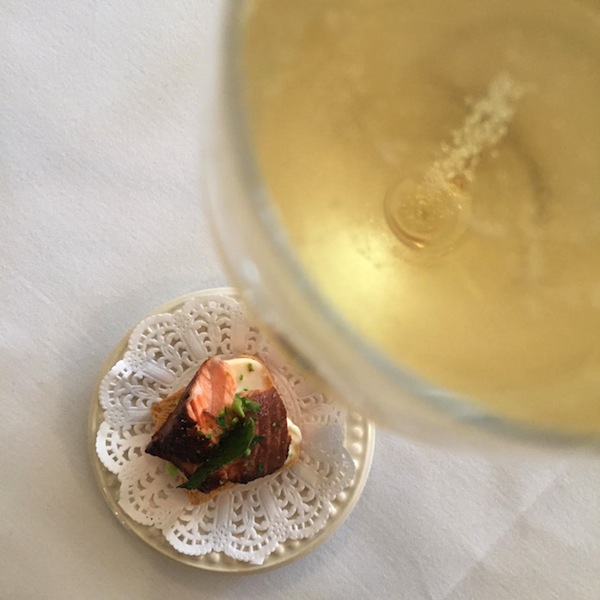 This month, we raise a glass of French fizz and toast to the festive season.
Our December Famous $20 Lunch offer is a glass of Taittinger Champagne NV paired with a canapé of Salmon en croûte. This delightful combo is the perfect starter for your next Bistro lunch date.
Available lunch times, Sunday to Friday, December 2017
Love Champagne? Don't forget that Taittinger is always half price a the Bistro on Mondays.
If you are planning a trip to our Wellington restaurant, we'd love to see you.
Please note we will be taking a break over the festive season with the following changes to trading hours:
Closed 24, 25 and 26 December
Open for dinner 27 – 31 December
Closed 1 – 5 January
Open for dinner only 6 – 14 January
Business as usual from 15 January