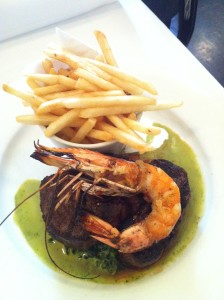 Our Twenty Dollar lunch special for August is the iconic contential dish, Surf and Turf
The Bistro's take on this culinary classic is a 100 day old wagyu Angus cross rib-eye with grilled king prawn served with creamy spinach and fries.
This delicious dish is available every lunch, Monday to Friday for the month of August. Bookings are recommended.