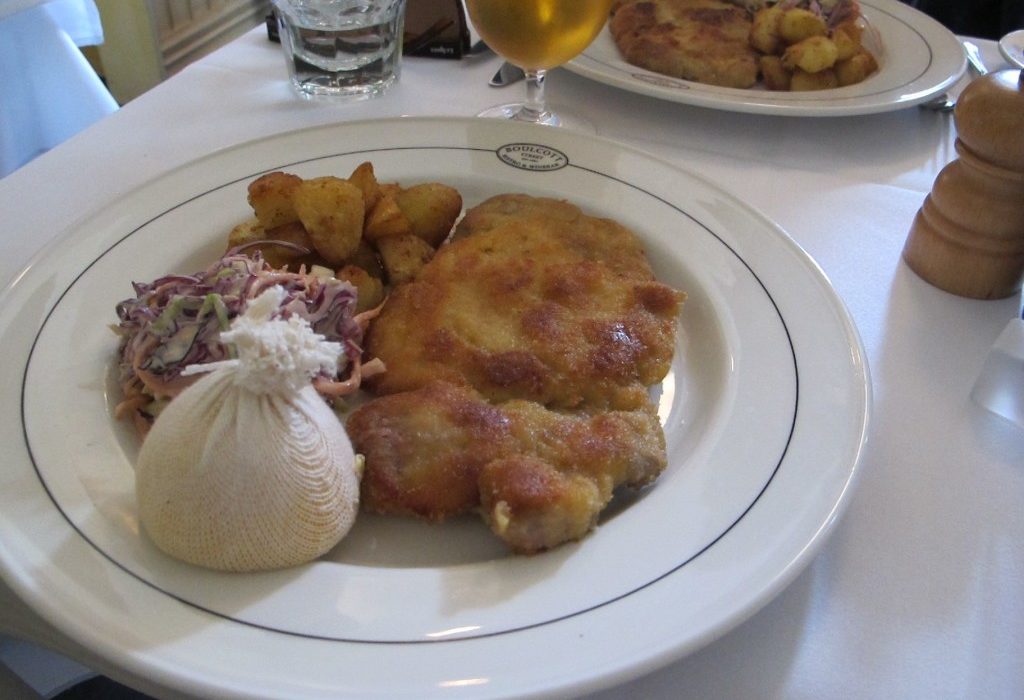 This October for our Famous $20 Lunch, Rex and the restaurant team have created yet another delicious dish, Free range pork schnitzel with creamy slaw and golden roast potatoes. They're amazing, and it's soooo good!
This tasty offering is available lunch times at the Bistro. Monday – Friday from 12 – 2pm.
Did you know that The German word Schnitzel is the diminutive Snitzel from the Middle High German word Sniz for 'cut'. The term Wiener Schnitzel itself dates to at least 1845.[1] Wiki
What is it? It is a boneless meat, thinned with a meat tenderizer, coated with flour, beaten eggs and bread crumbs, and then fried. A popular food in many countries, it can be made from veal, mutton, chicken, beef, turkey, or pork. It is very similar to the French dish escalope.