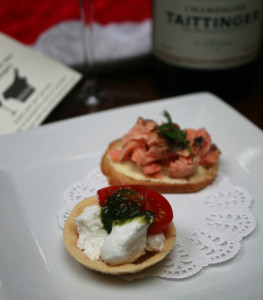 Champagne and Canapés for December – Our Famous Twenty Dollar lunch-time special is sure to get you in the festive mood…
Come to the restaurant any lunch-time Monday to Friday and enjoy a glass of Taittinger NV Champagne and two classic canapés for $20.
Taittinger Champagne
Taittinger is a French wine family who are famous producers of Champagne. Founded in 1734, the Taittinger Champagne house is based in Reims.