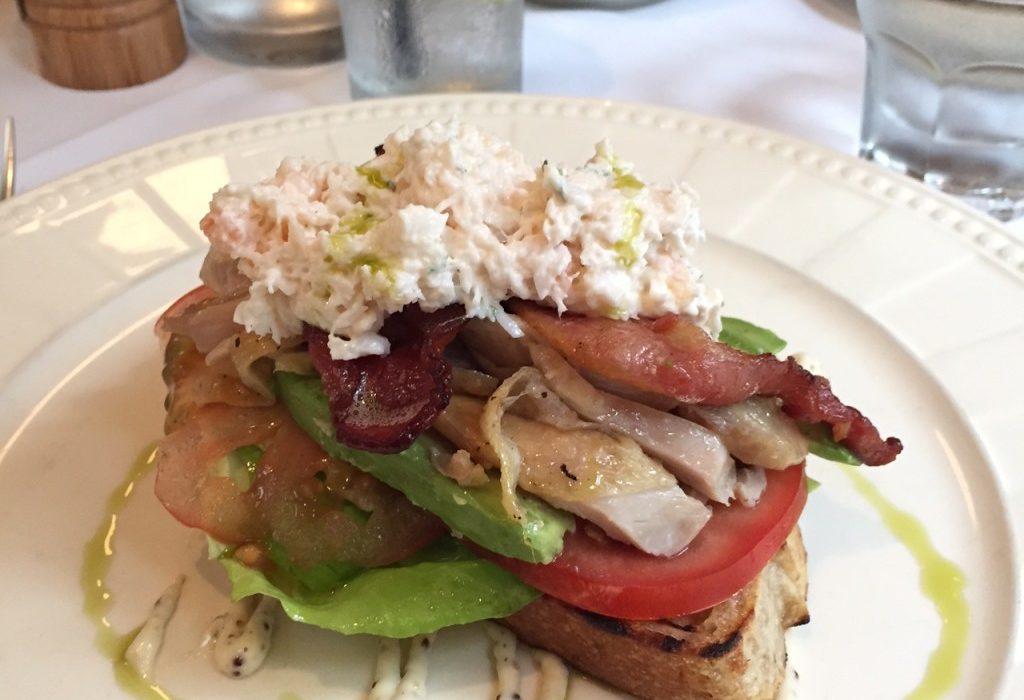 This is perhaps the coolest club around. This sammie has all the right ingredients and even a little side of crackling! The Earl of Sandwich would be impressed.
The BSB Open Club Sandwich is made with San Francisco sourdough, roasted Waitoa chicken, streaky bacon, crayfish mayo and pork crackling.
Available Monday to Friday lunchtimes throughout April – just $20!
…
Famous $20 Lunch
Every month Rex Morgan and the culinary crew come up with a delicious offer for weekday lunches, always $20, always something awesome, and  always great value.