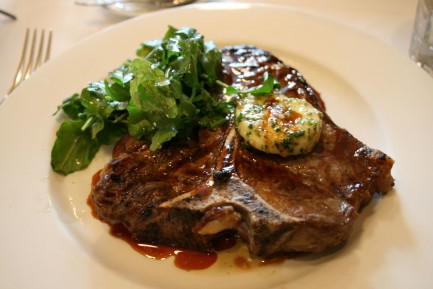 We did steal this blog title from American rapper T-Bone –  however,  we're certain if he tasted our June lunch special, all would be forgiven.
We've a new meaty offering on the lunch menu for the month of June, Twenty Dollar T-bones.
This big beautiful steak is served with Café de Paris butter and watercress salad. It's a great value winter dish that's perfect for a casual lunch.