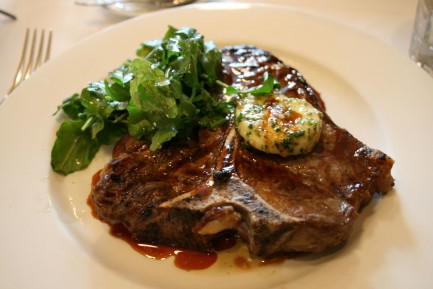 We've had calls, emails and comments asking us to bring back the tasty Twenty Dollar T-Bone steak, so following popular demand, the T-Bone steak returns as our Famous Twenty Dollar Lunch for the month of May. It is grilled, and served with cafe de Paris butter and watercress salad – oh so tasty and a perfect lunch on a chilly Wellington day.
If you haven't yet tried this popular dish, get along to the Bistro this month. Available weekday lunchtimes for month of May. $20.00
It's true. everyone wants T-Bone….
…
Famous $20 Lunch Every month Rex Morgan and the culinary crew come up with a delicious offer for weekday lunches, always $20, always something awesome, and always great value.