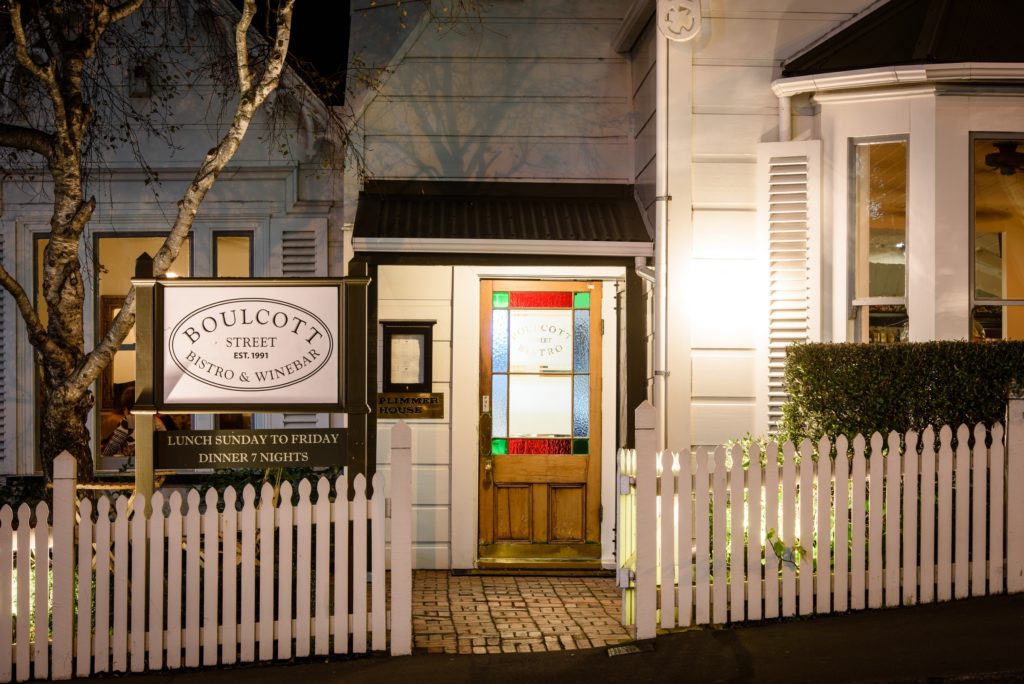 Here is what a handful of bloggers say about our Wellington restaurant
"The staff are always fantastic and the food is generally always top notch. We'll be back for sure…"
Denise Menara, Foodie Traveller – https://foodietraveller.co/2016/12/15/bravo-boulcott-st-bistro/
"When the good folks of Wellington have a special occasion to celebrate, this is where they come".
Frommer's – http://www.frommers.com/destinations/wellington/restaurants/boulcott-street-bistro
"Boulcott Street Bistro is one Wellington restaurant that gets every detail right – in my opinion a fairly strong reason to return."
Ed Reed, View Wellington – http://www.viewwellington.co.nz/restaurants/boulcott-street-bistro-review-63321.html
"Finally, a burger that comes close to our vision of what a GREAT burger should look, feel, and taste like."
Jason Leung-Wai, Gone Burger – http://burgernz.blogspot.co.nz/2012/08/the-t-rex-boulcott-street-bistro-8510.html
"Would I recommend Boulcott Street Bistro to visitors to the city? Definitely yes."
Foodie Gems of Wellington – https://foodiegemsofwellie.com/2012/03/23/boulcott-street-bistro-winebar/
"The mix and setting is indeed perfect, as it remains ever-popular, even after two decades, which is a very long time in the life of eating establishments".
Raymond Chan Wine Reviews – http://www.raymondchanwinereviews.co.nz/blog/beefsteak–burgundy-club-of-tinakori-at-boulcott-street-bistro
"Did I feel like a T-Rex? Maybe. Did I let out a roar of delight? Probably. Do I hope Boulcott Street Bistro will bring back the burger from time to time (and let me know beforehand)? Definitely."
Mika, Gusty Gourmet – http://gustygourmet.blogspot.co.nz/2012/08/burger-wellington-2012-boulcott-street.html